Tips for a Perfect Cake
Posted on March 31, 2016 by Shano Biju 11 comments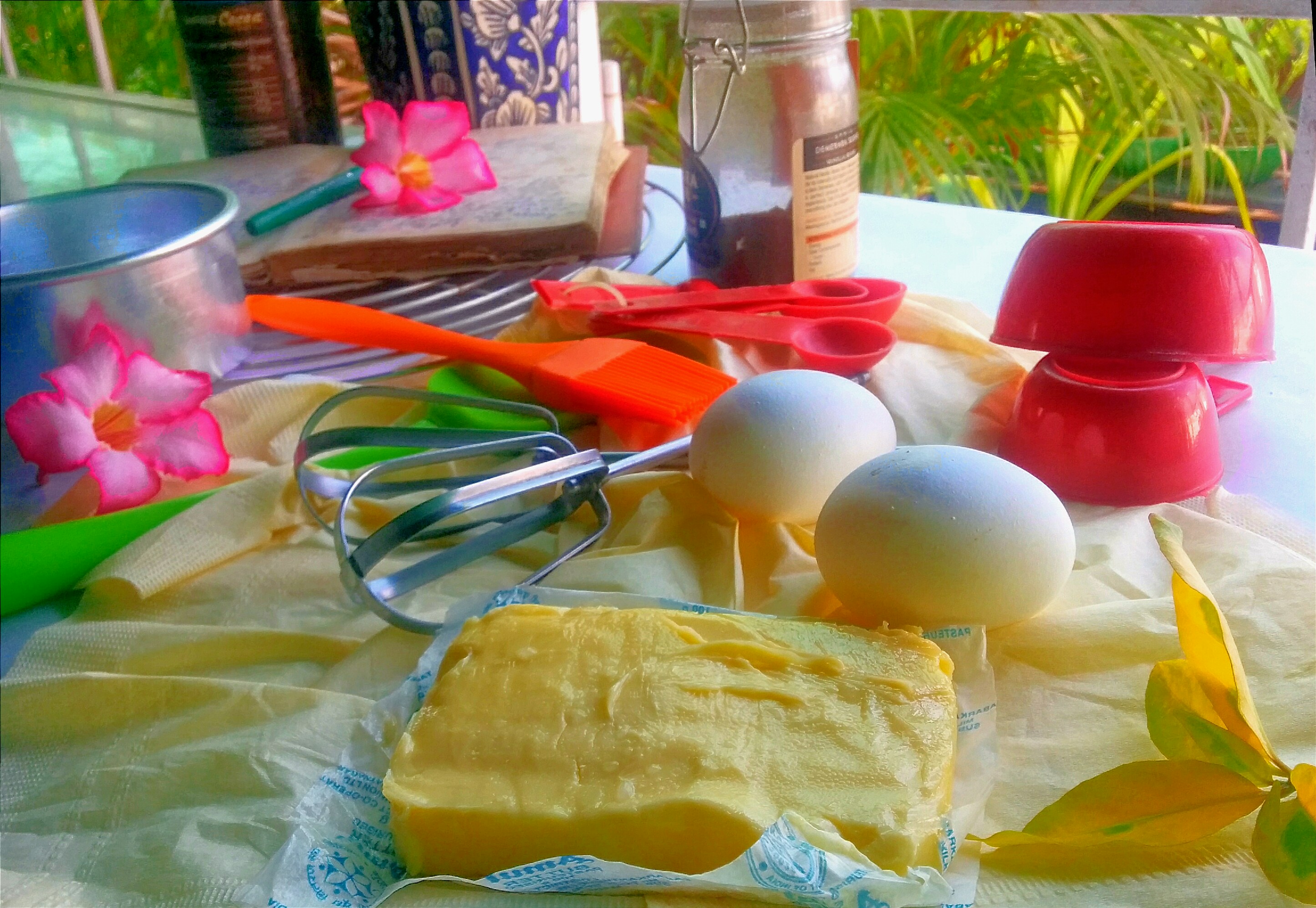 All the ingredients used should be at room temperature .
Use exact measurements as mentioned in the recipe .
Use a kitchen scale or  standard measuring cups and spoons .
Baking powder and baking soda must be fresh .
These are the two ingredients that give a lift to your baked goods .
Sift the flour with baking powder/baking soda and salt thrice .
This will areate the flour and evenly distributes the leavening agent .
Liquids are added not only to moisten the cake but also to activate the baking powder /baking soda .
Cream the butter and sugar until the mixture is light and fluffy. Do not over cream it .
Use an electric mixer . Start creaming at a low speed and then increase the speed gradually .
Add eggs one at a time to the creamed mixture .
The creamed  mixture may curdle while adding eggs .
Don't panic..The batter becomes smooth once flour is added .
Gently fold the flour to the creamed mixture .
Folding is usually done with a rubber spatula .
Do not stir the batter. Over mixing the batter will result in dense cake or the cake will sink in the center .
Use of cold eggs and butter will reduce the volume of the cake .
Pre heat the oven for 10-12 minutes before placing the batter in the oven .
It is important to learn your oven functions .
Do not open the oven door during the first 12-15 minutes of baking .
Heavy dark pans absorb more heat than aluminum pans .
Insert a wooden toothpick in the center of the cake. If it comes out clean , the cake is done .
Cool it on a wire rack .
Lemon zest or orange zest can be added while creaming butter and sugar .
Use fresh mint leaf  paste for mint cakes .
Sweet lime or pomelo zest give a citrus flavour  to the cake .
Saffron soaked milk can be added  for golden yellow colour .
A drop or two grape essence give a beautiful colour and flavour to chocolate cakes .